Real Ale
We are very proud to have been Maidstone and Mid Kent CAMRA Pub of the Year 2018.
THE BELL & JORROCKS PRESENTS
Our new bottled beer selection from all over Europe.
Featuring some of the finest beers sampled throughout the continent.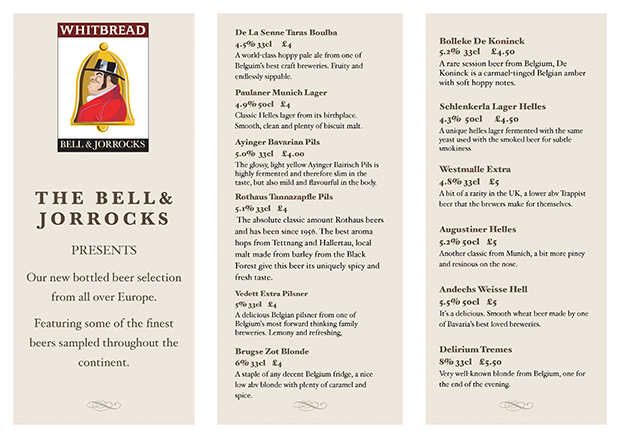 Below is a list of our real ales, lagers and ciders.
BITTER
Harveys 4.0%
Goachers
plus two Guest Ales
(Like us on Facebook to keep up to date with our guest beers)
LAGER
Amstel 4.1%
Becks Vier 4.0%
Birra Moretti 4.6%
Curious Brew 5.1%
CIDER
Stowford Press 4.5%
Thatchers Katy 7.4%
Thatchers Stan's 5%
STOUT